Bill Hobbs weighs in on a question posed by Larry Anderson, Editor for SecurityInformed.com & SourceSecurity.com. In this round table discussion, the following was asked.
Perimeter security is the first line of defense against intruders entering a business or premises. Traditionally associated with low-tech options such as fencing, the field of perimeter security has expanded in recent years and now encompasses a range of high-tech options. We asked this week's Expert Panel Roundtable: What are the latest trends in perimeter security technology?

 
Bill Hobbs Weighs In On The Discussion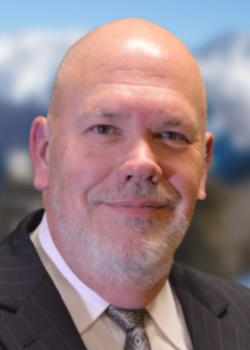 Bill Hobbs
Senior National Sales Director, 3xLOGIC, Inc.
Bill Hobbs' career spans more than 35 years in the Systems Integration and Physical Security industries. Initially a software developer and systems engineer, Mr. Hobbs has built multiple Systems Integration businesses over his career, and for the past 15 years has led technical sales teams across a variety of industry leading organizations including Integral Technologies and Verint. Mr. Hobbs is currently the Senior National Sales Director for 3xLOGIC.
Expert Panel Roundtable Response
As the pace of physical security innovation increases, the cost of perimeter security is coming down quickly. Some technologies such as Thermal Detection were previously unaffordable for the average business owner, but have been positively impacted by these innovations. Integration of these sensors with a verified intrusion system, low-light capable cameras, and a full-featured video management system, ensure that detection and notification of intrusions are reliably reported with very low false alarm rates.

Another interesting angle to these innovations is the proactive automated response to intrusions. One way of deterring intrusion is to provide an automated audio response to an intrusion event. Further, some business estates choose to establish multiple perimeters with escalating response scenarios. An auto dealership may warn people with an audio response to leave the premises after hours (without offending potential shoppers!), if intruders advance to a second perimeter, a sterner message can also be added.
Read Original Article on SDMMag.com