VISIX™ VT Series Thermal Imager
The VISIX VT Series Thermal Imager (available with 35 or 56 degree arrays) allows you to see where you never could before. When using high-contrast thermal imaging for object tracking, the results are a dramatic reduction in false alarms.
Unlike standard thermal imagers, the VT Series Thermal Imager provides the advantage of alarm generation, and object verification. This tiny but powerful thermal imager is not affected by changes in lighting, low-contrast scenes or inclement weather, and no illumination is required.
Overview
Benefits
Part Numbers
The embedded analytics use algorithms that automatically self-adjust, allowing the user to concentrate on the object detection rules. This greatly simplifies the analytics setup process. These advanced analytics, coupled with thermal technology allow for object classification, direction, people counting, dwell times, video alarm verification, retail traffic flow, queue management and occupancy counts.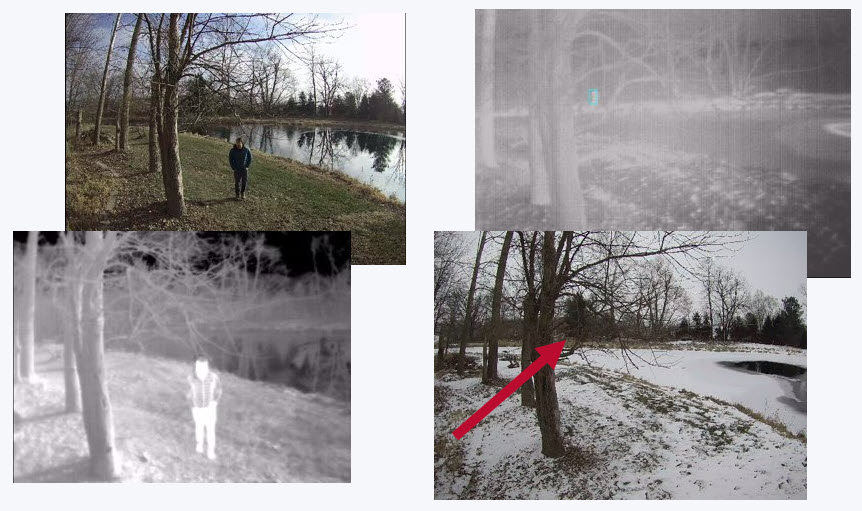 The ability to utilize the camera's temperature monitoring thresholds allows for easy monitoring of generators and electrical panels. The VX-VT's application versatility means it can be leveraged by any business, of any size.
Key Features​
Superior thermal resolution - 9FPS (320x240)​

Low Profile Bullet Design - Rugged and lightweight​

Optional Embedded VIGIL Server Software ​

Standalone edge-based recording​

Object detection, detecting an objects behavior and speed filters​
Benefits​
Protection of assets​

Increased safety​

Protection of critical infrastructure.​
Available Parts
| | |
| --- | --- |
| # | Name |
| VX-VT-35 | 35° FoV Exterior Thermal Bullet w/ Advanced analytics |
| VX-VT-56 | 56° FoV Exterior Thermal Bullet w/ Advanced Analytics |
| VX-VT-56-S128 | 56° FoV Exterior Thermal Bullet w/ Advanced Analytics 128GB SD storage and All-in-One License Included |
| VX-VT-35-S128 | 35° FoV Exterior Thermal Bullet w/ Advanced analytics 128GB SD storage and All-in-One License Included |
Available Mounts
| | |
| --- | --- |
| # | Name |
| VX-JB-BJC07 | VISIX Bullet Junction Bracket |
Dealer Login
To access additional technical materials, please log in
Technical Materials
Sales Materials